Acrylic Boxes: A Versatile Storage Solution
Whether for major display structures or props, bespoke acrylic fabrication provided by Acrylic Fabricators in Dubai may assign your store a sophisticated look. You may get spectacular results even with something as deceptively simple as an acrylic display box.
If you are ever planning to organize your closet or display products at your store, find an acrylic supplier who connects you with the best for authentic acrylic sheets and acrylic boxes that helps in the best closet organization and also product showcasing at stores.
A box is commonly thought of as a standalone container. However, since a display cabinet is also a box, you can use acrylic combined with any other material to build a personal impression in display cabinets at your business store and in DIY home closet organization. Acrylic's clean lines complement any style of retail décor or merchandise. This is one of the reasons why acrylic box UAE is rapidly becoming the preferred material for branding stores and exhibits in the nation.
This blog informs you about the latest functional design of acrylic organizers.
The Versatility of Acrylic Box UAE
Acrylic, which is lighter, tougher, and inexpensive than glass, can do everything that the latter can. In fact, Acrylic sheets can also accomplish results that glass couldn't. You can make whatever angular, curved, or 3D circular shape you want because the material is pliable and malleable. No rule says boxes have to be square, isn't it? So in the debate of acrylic versus glass, the acrylic products would surely stand out in excellence as the versatility of acrylic products is always a remarkable point.
Acrylic is the logical choice for completely transparent contemporary design storage baskets. Branded products will be highlighted, enabling the package to speak for itself. Alternatively, entice them with a container full of small but colorful treats that they'll have to approach to check out.
And, while we're on the subject of colors, you can make an acrylic box display out of any translucent or opaque material with the rainbow color options. Here are just a few suggestions from the Acrylic Fabrications in Dubai for boosting your store with acrylic box Dubai:
Incredible Acrylic Box Display Ideas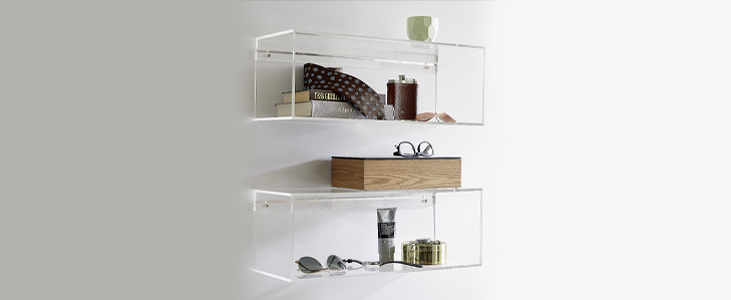 Design "boxes" that are free-standing or wall-mounted with vertical storage space, portable with wheels, or readily transportable. You can also mix them up repetitively if they have a unified aesthetic. In short, you have a broad spectrum of possibilities instead of a single acrylic box display. Here is a brief list of the many:
Think beyond the box for an eye-catching appeal. Wall-mounted storage solutions do not need to be flat or shallow.
With various color options available, use acrylic box UAE for displaying decorative pieces.
Featured items can be displayed prominently in a store, perhaps on pedestals in strategic areas throughout your store. 
Acrylic visual merchandising is widely popular worldwide for its possibilities in expressing the identity of the brand and its products effortlessly.
A high-quality acrylic is an excellent option for safeguarding your breakables.
Prevent the theft of expensive items and jewels. For easy access, use acrylic boxes with lids and doors and locks if necessary.
Display each of your featured jewelry sets in its acrylic jewelry box.
Keep delicacies secure from exposure with acrylic food storage baskets.
Multi-tiered vertical storage acrylic boxes are common for displaying fancy products and organizing closet storage with extra space. 
 Assemble several acrylic boxes of various colors and shapes to give your exhibit a functional dimension with an elegant design.
Rotating acrylic boxes accommodate more commodities while occupying minimal counter space. Customers spin them to see and understand the displayed products, thereby encouraging interaction.
Stack T-shirts or sweaters in cube display boxes. Use the cubes as containers by stacking the dresses upright.
To showcase accessories, product information pamphlets, coupons, and other items, attach small acrylic boxes to the slat wall or grid wall.
Make larger-than-life shadow boxes for a captivating window exhibit and smaller versions to complement in-store displays.
Acrylic sheets and Acrylic boxes provide phenomenal shoe storage ideas. You can either stack the shoes for display in an acrylic shoe rack or use acrylic shoe holders that explicitly exhibit the grandeur of the shoes.
The acrylic panels have gained wide popularity for their versatility in designing homes and interiors. The acrylic panels can be used as doors, kitchen cabinets, and windows. In recent times, architects have come up with the idea of designing farmhouses, and greenhouses, made entirely of acrylic panels, that bring splendid light to the room.
Organize your cosmetics, makeup brushes, and other makeup products in multi-tier acrylic boxes with compact size drawer space for powder kits and spacious drawers for long make brushes.
The acrylic book storages are another on-demand style statement. With attractive colors and simple designs, the acrylic boxes provide plenty of space for book storage and display.
Acrylic sheets and boxes are widely used for organizing closets and drawer spaces. Acrylic boxes are an ultimate option as a drawer organizer as they provide ample storage space by utilizing every single space in the drawer to the maximum.
In the current era, people utilize acrylic sheets to design acrylic canopy, which is the best roofing technique for outdoor compound spaces, courtyards, and even car porches and garages.
Organizing Home and Office Spaces with Acrylic Boxes
In the current scenario, people are more fond of organizing spaces to make the most efficient use of the available space. Whether it is a table drawer or kitchen cabinet or wardrobe at home, or office space, organizing it would help increase productivity. This is why people are more fond of organizing tip videos on Youtube and Netflix. The organizing tips from Marie Kondo have already gained global acclaim. Let us discuss some of the organizing tips with Acrylic boxes in our everyday spaces.
Book Shelves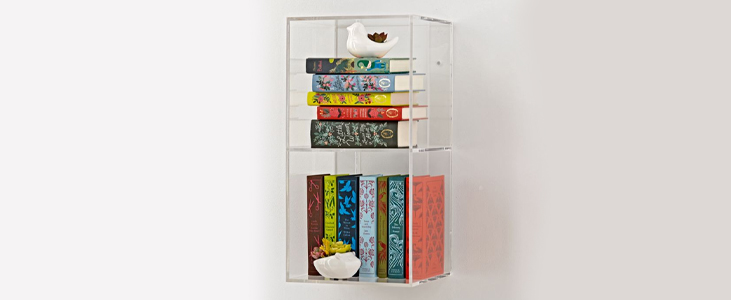 Have you ever thought of how to display your most loved book possessions without damaging them to deterioration? Acrylic boxes would be a perfect answer to this dilemma. Classic design acrylic book storage helps store your books securely while simultaneously showcasing their grandeur to the world outside. Choose transparent or white finish acrylic bookshelves for more luxury.
Luxe Cosmetic Drawers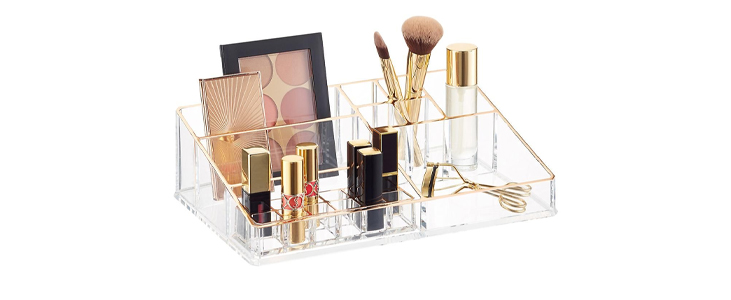 Acrylic cosmetic boxes have gained immense popularity in recent years. In a world of social media influence, social media content creators on beauty and tips have significantly influenced the audience in organizing their cosmetic and make-up products accordingly. This put fire on an acrylic display box trend. More and more people have started organizing their cosmetics in acrylic drawers rather than storing them in cardboard material.
Shoe Storage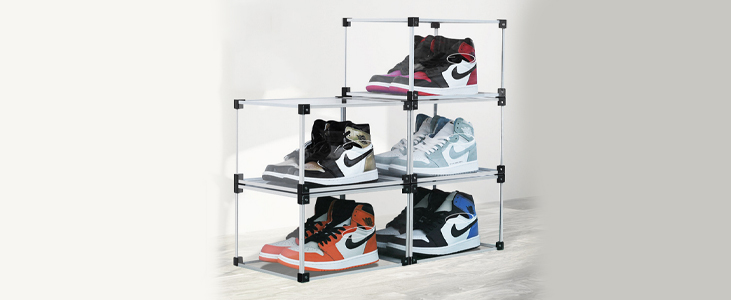 Many footwear shops use acrylic box shelves and acrylic shoe holders to display their statement pieces. The black finish and transparent acrylic shoe holders emphasize the quality and precise finish of the footwear with a vista of how it appears when worn, thereby prompting the beholders to try and purchase the product. Also, acrylic shoe storages are a common ingredient in residences these days.
Acrylic Boxes as Wardrobe Organizers
Organizing a wardrobe with acrylic boxes is the best ever closet organization technique; multi-tier acrylic boxes connected with plastic connectors provide higher yield and can perfectly stack the dresses and other wardrobe essentials conveniently. We can color coordinate boxes with different dress products to impactfully notice each item whenever required. Also, simple design acrylic boxes can make use of every corner in the closet, thereby allowing enough space for storage. From T-shirts to trousers, every product efficiently finds its space in the wardrobe without any clutter.
Table Drawer Organizers
Imagine your office shelves and tables with much clutter, and while searching for a pen or pencil, you find a long-lost stapler or hairpin? Nothing more is needed to make a busy day more hectic. In fact, the productivity of an individual or a team is also proportional to the working environment. A highly organized working drawer is not just a pleasure to the eyes but is essential for hassle-free work. Organize your drawers and office cupboards with vibrant acrylic boxes that can even fit into compact spaces. Arrange the things as per requirements and eliminate the clutters forever.
We can also use pen stands and stationery boxes made of acrylic sheets and boxes to organize our individual cabins in our office space. Acrylic desktop accessories are the best solutions for organizing compact size office cabins.
Treasured Exhibits in Acrylic Boxes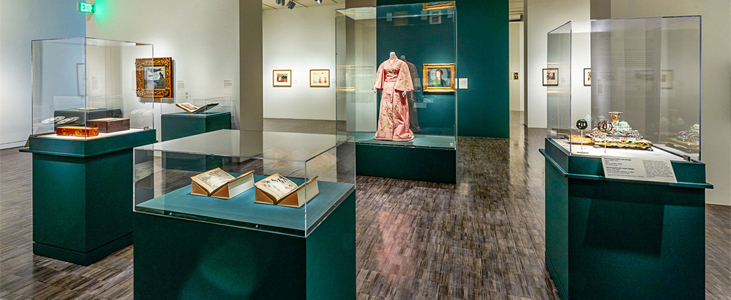 It is a widespread and premium phenomenon witnessed around the globe. Acrylic boxes or acrylic stands of varying forms made of acrylic sheets are commonly used to exhibit jewelry. Not just in jewelry shops, they are even used in museums to exhibit historical treasures in transparent acrylic boxes with lids, locked securely to prevent theft. Lightweight acrylic can be molded into various shapes to exhibit jewelry like rings, bracelets, and chains to attract audiences with an opulent exhibit.
Wrapping Up
Although an infinite amount of uses for acrylic boxes have been mentioned in this blog, the fact is, it is not even close to the infinite uses of acrylic boxes. They are highly versatile and can be used anywhere and everywhere to organize and eliminate clutters. The beneficial use of acrylic food storage boxes should never go unnoticed. So if you are planning a step toward a plastic-free world, never miss making a try on water-resistant, UV-resistant, and highly durable acrylic box Dubai.
Frequently Asked Questions
1. What are the beneficial aspects of acrylic food storage containers?
Acrylic is a flexible substance that can be molded into a wide range of forms and sizes. Acrylic products are often food-grade and hence can be used to store food. It is also designed to fit conveniently into refrigerators, freezers, and cabinets and hence are best for storage of leftover food.
2. Is an acrylic box resistant to UV rays?
The structural stability of an acrylic box withstands high levels of UV light, extreme cold, and even seawater. It can also endure heat admirably, withstanding temperatures of 180F without becoming fragile.
3. Is an acrylic box more durable than a plastic box?
Yes, it is. Acrylic box can be utilized in a wide range of temperatures and has superior performance and durability to glass and other types of plastic.
Share